Description
The must have all purpose cleaner for all households, Dr. Bronner Organic SAL SUDS All Purpose Cleaner is perfect for cleaning the dishes, the floors and even doing the laundry! Formulated with a balance of naturally derived surfactant with pure fir and spruce essential oils, the concentrated organic product will cleanse and rinse with exceptional power whilst being gentle on the skin.
The cleaner has no hidden preservatives, ingredients, synthetic dyes or fragrances. Once finished with, it is biodegradable, it's the perfect product to keep your home in tip-tip condition. -SA
Packaged in 100% post-consumer recycled (PCR) plastic bottles.
Directions for use:
A few drips in a gallon of water of removes all sprays from fruits and vegetables
1/4oz. does a sink full of dishes
1/4oz. does a basin of warm water cleans all your smalls
1oz. in a pail of water will clean your house and car from top to bottom
Dr. Bronner's Sal Suds will also disappear-naturally-after it has done its job, without affecting nature's balance.
All purpose cleaning spray: 1 tablespoon (15ml) Sal Suds in 1L of water. Put the mixture in the spray bottle. Optional: add 1.25ml tea tree essential oil. Use on any surface that is safe in contact with water.
Mopping: 1 teaspoon (5ml) Sal Suds in 4L of hot water.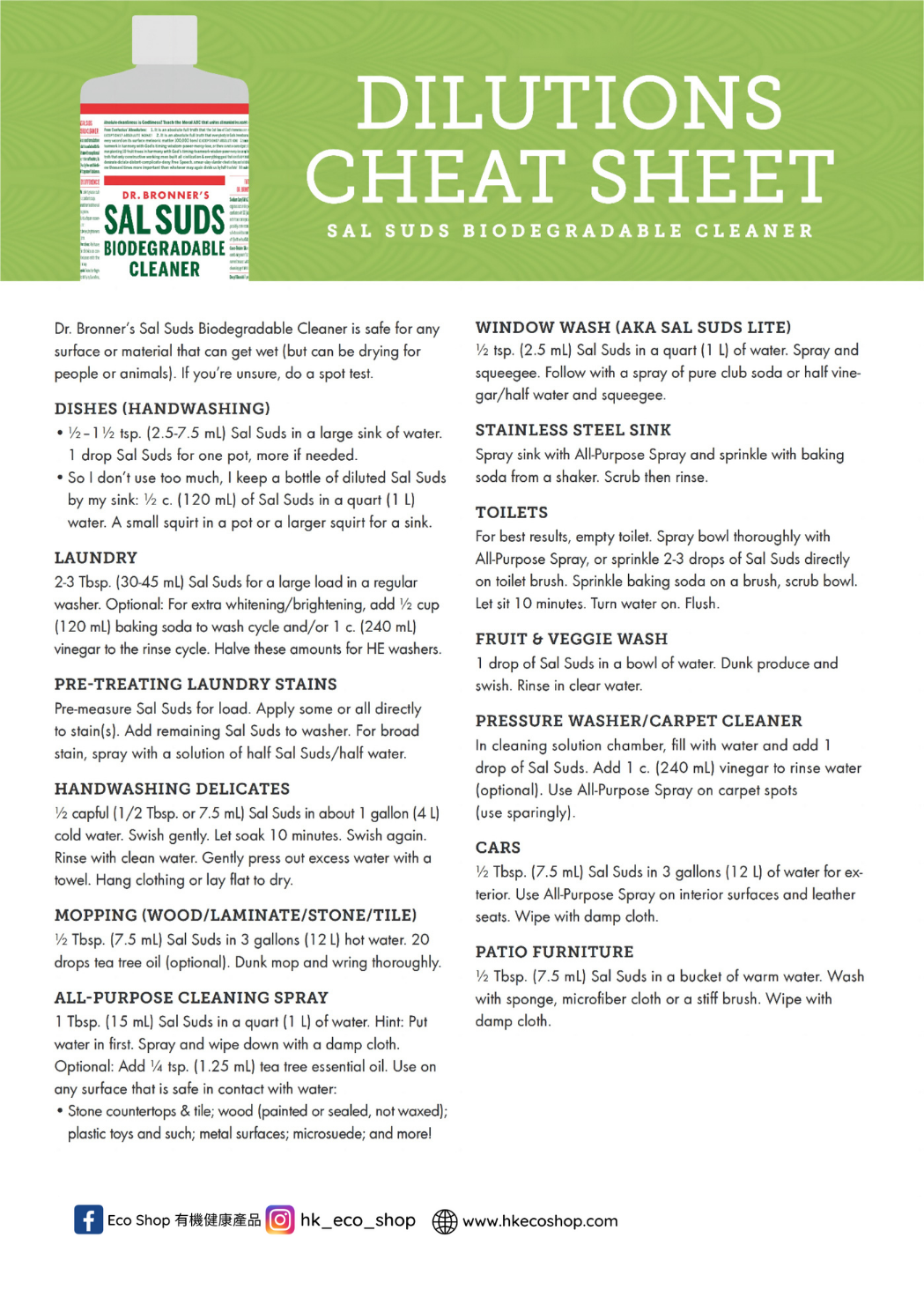 Customer Reviews
{{'product.product_review.no_review' | translate}}